Last week, I was viciously attacked by the media for raising awareness about 
Boston Children's Hospital
 offering gender-affirming hysterectomies for young girls. Left-wing activists called for me to be banned from social media for drawing attention to a practice Boston Children's Hospital was publicly advertising. The attacks lasted for a week. They gaslit the public and denied that these types of procedures were being performed on children. According to the media, I was baselessly stoking anti-trans outrage and therefore deserved to be silenced. (Article republished from
LibsOfTikTok.com
) Undeterred, I decided to focus on finding out if other children's hospitals were engaged in these barbaric practices, too. That's when I stumbled across Children's National Hospital in Washington, D.C. Scrolling through their site, I came across a page which says the hospital treats young patients between the ages of 0 and 21 for gynecology care and gender-affirming medical treatments, including hysterectomies.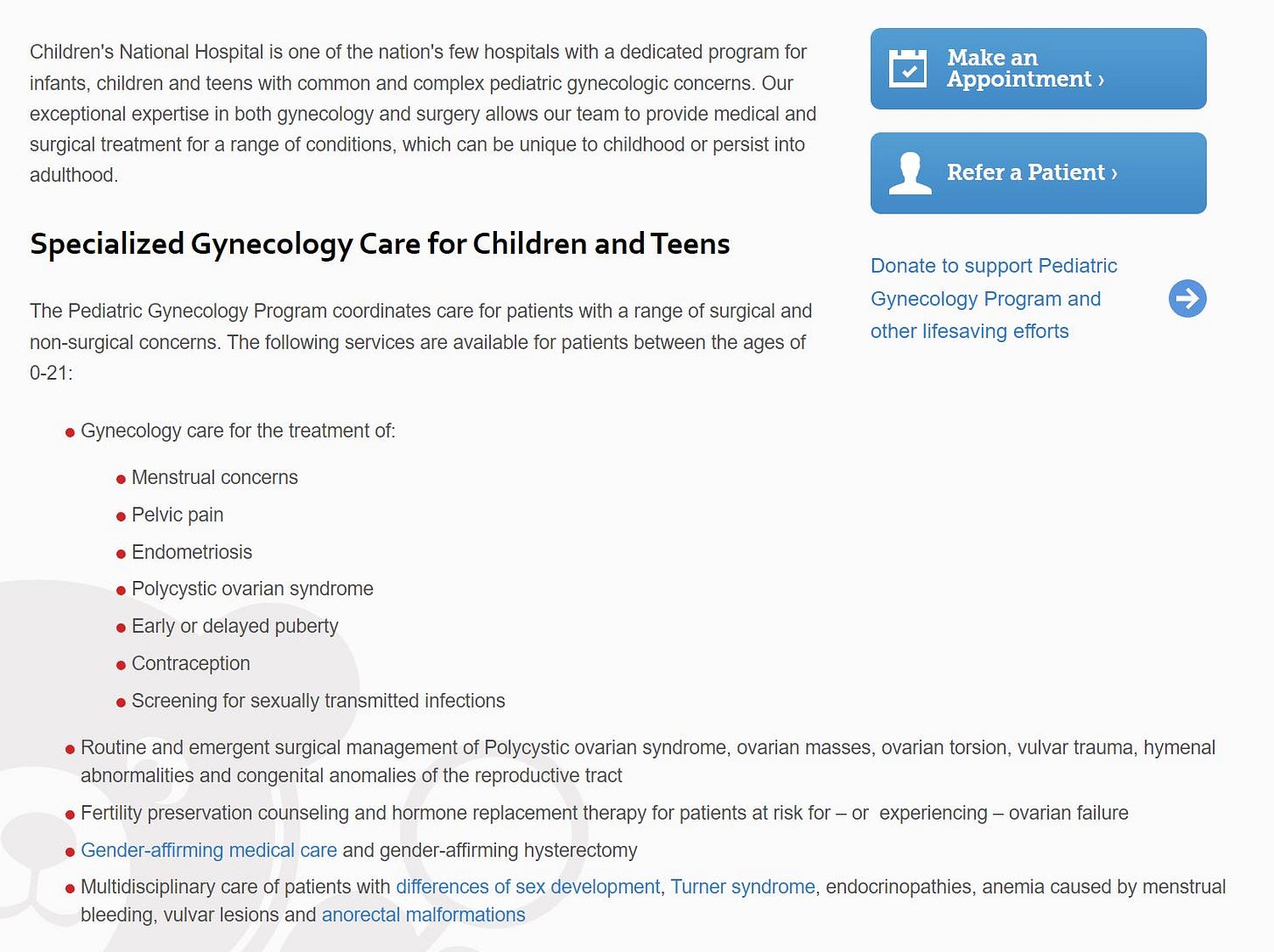 I thought perhaps this was just poor wording. Maybe they actually refuse to perform hysterectomies on minors under the age of 18, but failed to make that clear on this page. So I decided to call and find out. What Children's National told me shocked me to my core. In the above audio recording, Children's National confirmed that they do, in fact, perform gender-affirming hysterectomies on 16-year-olds and "much younger" children. "Gender-affirming hysterectomy" is a fancy euphemism for the carving out of girl's reproductive system because she's confused about her identity. It is a permanent, irreversible procedure that makes it impossible for her to bear children later in life. These barbaric procedures on minors need to be criminalized. Instead, they're being promoted and widely encouraged — at least until you draw attention to that fact. Then, the gaslighting begins and they assure you that no such thing is happening. Children's National must have seen the negative coverage about Boston Children's Hospital because they modified their website the day after I took screenshots of it. "Gender-affirming hysterectomies" was no longer listed as a procedure available for minors. But you can see the 
archived version right here
.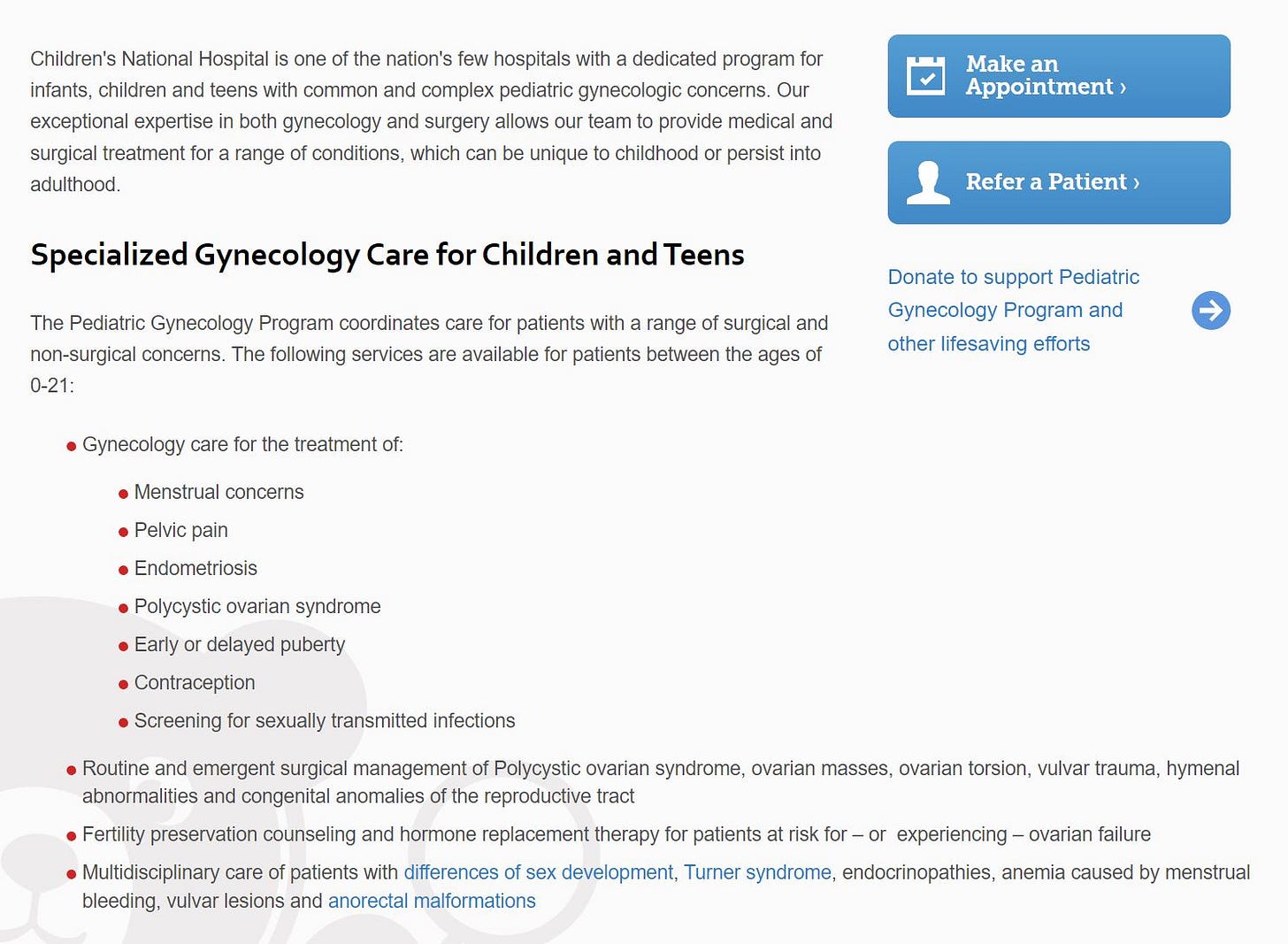 If you're not quite ready to have your daughter's uterus carved out, Children's National has an entire gender program dedicated to providing your child with other life-altering medical treatments, such as hormone replacement therapy.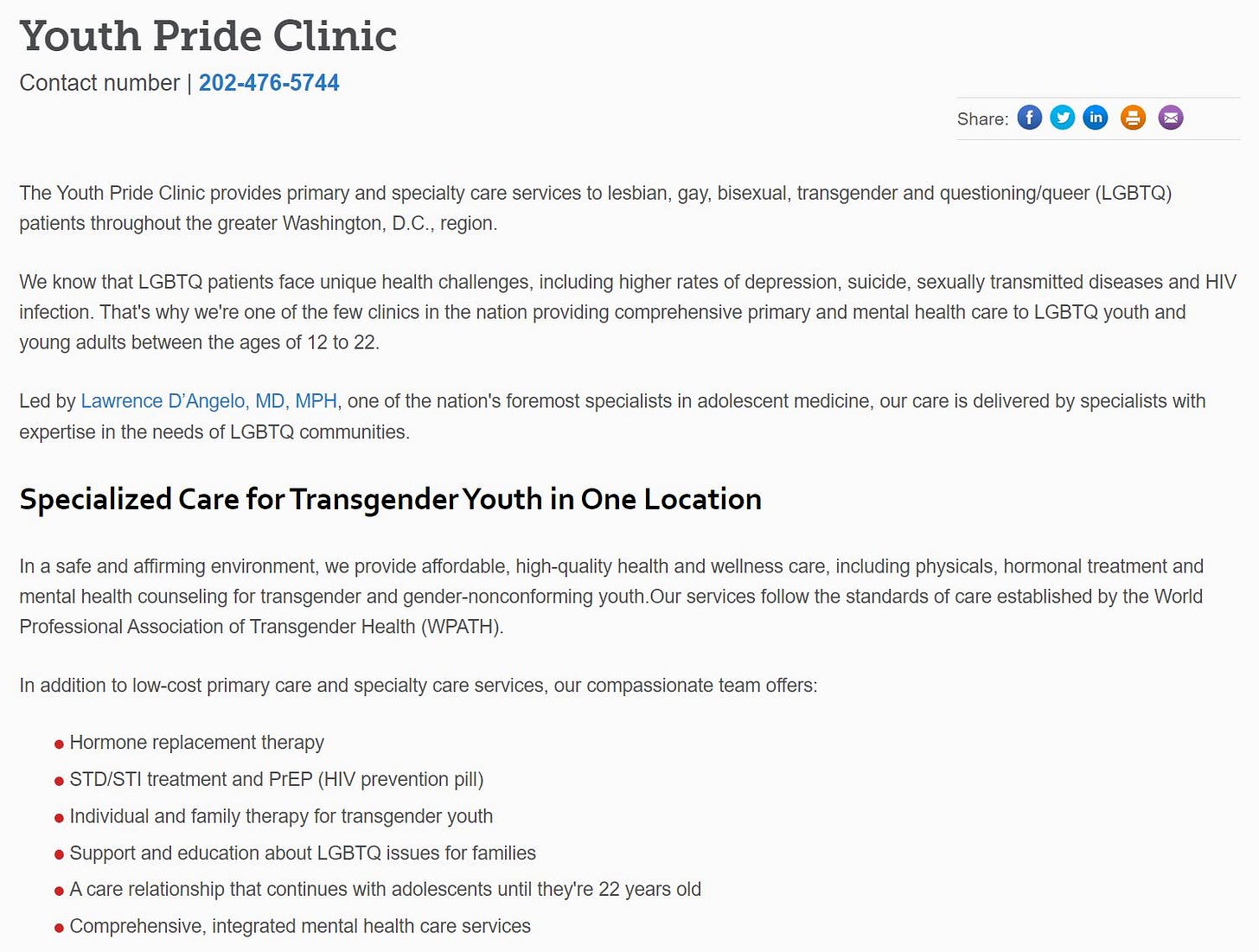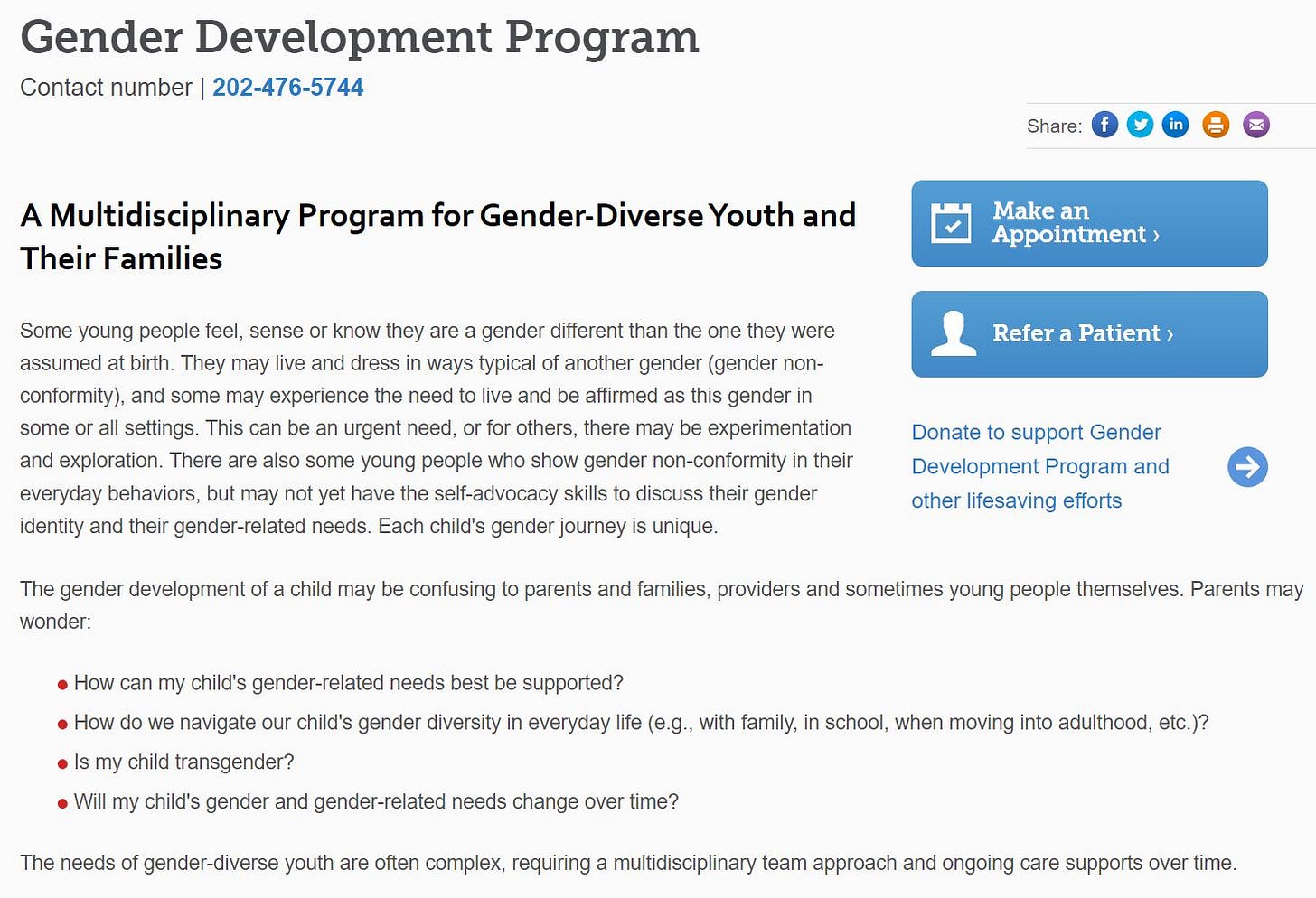 Sadly, I can predict how the media will respond to this report. Instead of being outraged by the irreversible damage being done to confused children who are too young to vote or drink, they'll be outraged that I've shed light on the problem. They'll launch new attacks on me instead of condemning these barbaric practices. But in doing so, they'll tell you more about themselves than anything else. Hopefully, they'll prove me wrong. Stay tuned for more. This is only the beginning. Read more at: 
LibsOfTikTok.com